Defeating Internet Censorship
China
Clearing Out the App Stores: Government Censorship Made Easier - The New York Times

2017-01-18
There's a new form of digital censorship sweeping the globe, and it could be the start of something devastating.

In the last few weeks, the Chinese government compelled Apple to remove New York Times apps from the Chinese version of the App Store. Then the Russian government had Apple and Google pull the app for LinkedIn, the professional social network, after the network declined to relocate its data on Russian citizens to servers in that country. Finally, last week, a Chinese regulator asked app stores operating in the country to register with the government, an apparent precursor to wider restrictions on app marketplaces.

"The Connection Has Been Reset" - Atlantic Monthly

China's Great Firewall is crude, slapdash, and surprisingly easy to breach. Here's why it's so effective anyway.

China's All-Seeing Eye - Naomi Klein

With the help of U.S. defense contractors, China is building the prototype for a high-tech police state. It is ready for export.

China: Journey to the Heart of Internet Censorship
Australia
2010-09-29
On Monday morning Prime Minister Julia Gillard began to lay the groundwork for the upcoming Federal election campaign. Recognising that she is currently governing without a mandate, she said, "I will ask for the Australian people's trust to move Australia forward…Without listening respectfully to the public's views, I do not believe it is possible for politicians to earn or hold the trust of the people who elect us."
You could say that. Sadly for us poor voters, we all know that no matter how much trust we invest in our elected officials, they won't return the favour by investing trust in us.
Oh dear: Mark Newton's epic government rant - Delimiter

Newton starts off politely enough.
…
But halfway through the document it appears Newton has gotten a little hot under the collar.
…
By the time you get to the end of the document you can't help but realise that Newton is not just mad about the government's attitude towards technology. Very mad. VERY mad.

Untangling the Net: The Scope of Content Caught By Mandatory Internet Filtering (PDF)

On the basis of our survey of international research, we argue that Australia should not apply a system of media content classification that already treats different media inconsistently to the online environment without any consideration of the existing flaws in regulation and the complex particularities of the online world. The internet is not a medium: it is a whole new media environment which requires us to rethink how we regulate content, protect vulnerable groups and define the relationship between media consumers and media producers.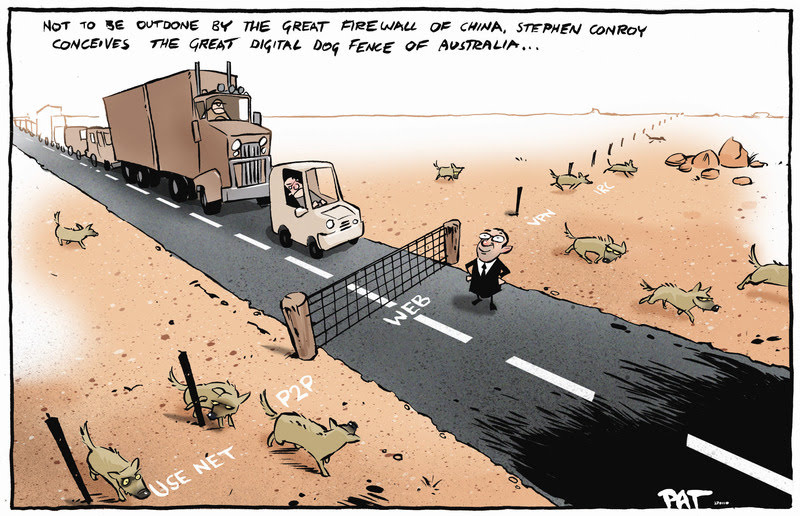 PDF downloads